The Garmin Edge 25 is a very nice tiny device that offers most features a cyclist wants. There's only one very annoying caveat: it doesn't allow you to configure the heart rate related data fields on screen 1 and 2.
Screen 1 and 2 can only be adjusted to have three data fields like: speed, cadence, distance, etc. An example of the configurable data fields is shown in below image. There is however no standard way to select BPM or HR Zone as a data field.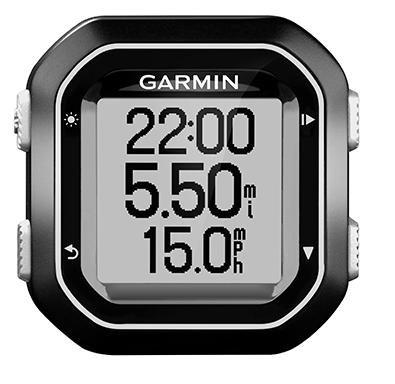 But: good news! I've found a way to tweak this.
Using the great work of Kiyokazu SUTO (http://pub.ks-and-ks.ne.jp), I was able to manipulate the data fields. This allows your Edge 25 to have BPM and/or HR Zone on the same page as any other data field.
Unfortunately, Garmin didn't implement this on Garmin Connect, so therefore I created a custom Ride Settings generator.
Just select for each screen the data fields you'd like to have. Then click generate, after which you're able to download a newly generated fit file. Now place the downloaded .fit file in your NEWFILES directory when your Edge 25 is connected to you laptop or desktop computer: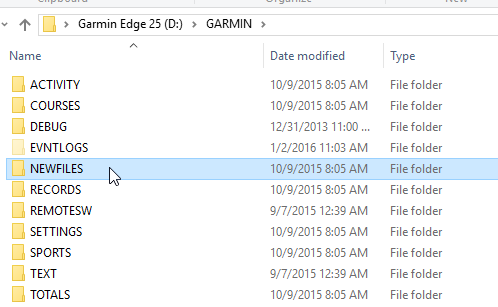 NOTE: Do not sync with Garmin Express, as it may overwrite your Ride Settings
Now when you disconnect your Edge25 from your computer and turn the device on, you'll see the data fields under Ride Settings. You may change any other fields / settings as you like, but do not change the BPM/HR Zone fields, as it doesn't allow you to select them again. In case you accidentally removed the BPM / HR Zone fields, you'll have to generate a new fit file on this site and copy it again to the NEWFILES folder.
Please select your prefered data fields for Screen 1:
Oh – and if you like this tool, please consider a donation, so I can keep this site online.
NOTE – I had to disable comments because of all the spam I've been receiving. Feel free to reach out via e-mail if you have any questions.
Disclaimer:
The information contained in this website is for general information purposes only and is not related in any way to Garmin. The information is provided by edge25.net and while we endeavour to keep the information up to date and correct, we make no representations or warranties of any kind, express or implied, about the completeness, accuracy, reliability, suitability or availability with respect to the website or the information, products, services, or related graphics contained on the website for any purpose. Any reliance you place on such information is therefore strictly at your own risk.

In no event will we be liable for any loss or damage including without limitation, indirect or consequential loss or damage, or any loss or damage whatsoever arising from loss of data or profits arising out of, or in connection with, the use of this website.